Substitution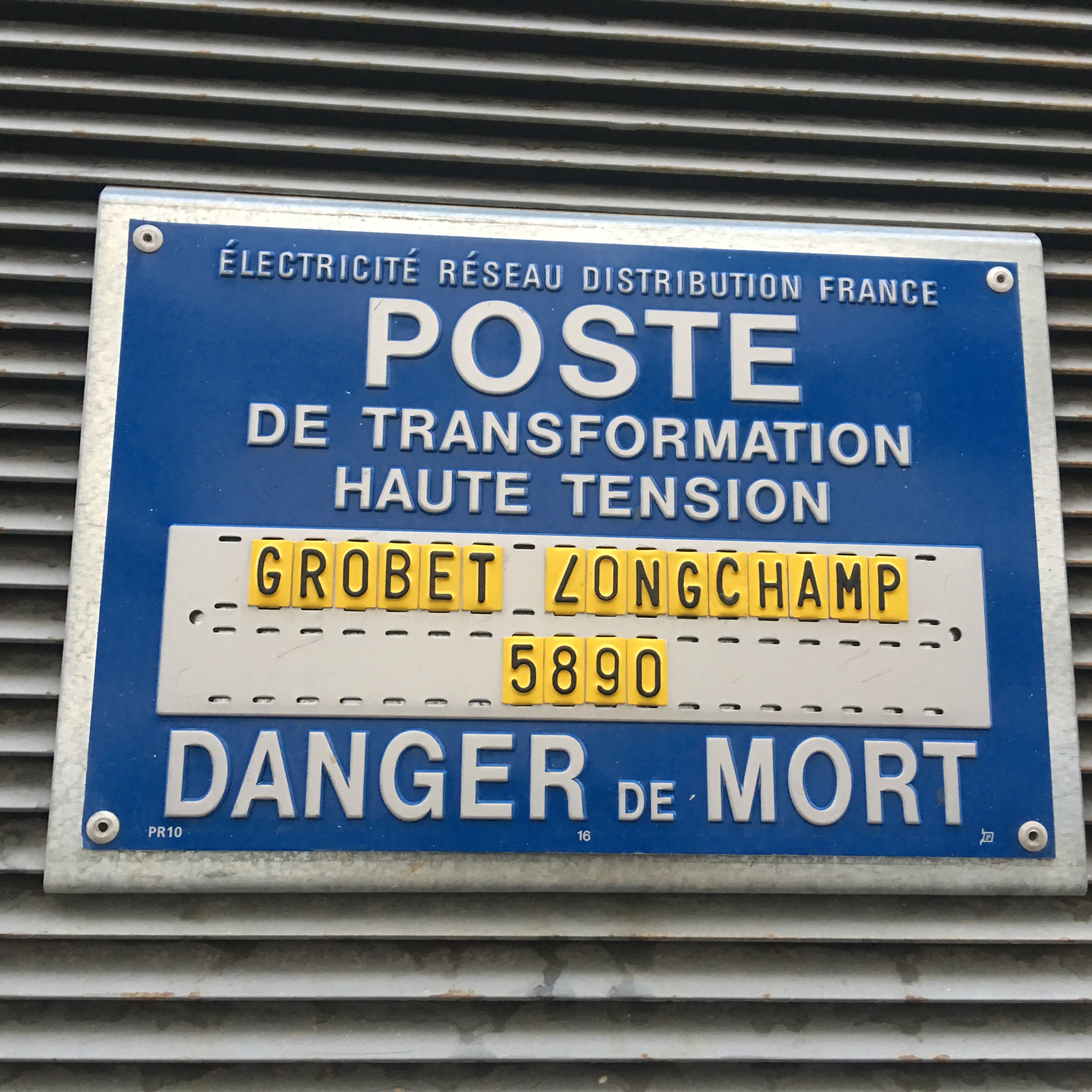 Marseille, October 2019
The grey grids are familiar, everywhere they are present with their "danger of death" warnings, intended to avoid any intrusion. The power distribution is extremely standardized, not only in terms of frequency and voltage, but also in its aluminium warning signs for transformer substations.
However, this standardization should not prevent the identification, in the field, of the station in question when it comes to intervening after a power outage or simply maintaining the installation.
This is the role played by characters with a standardized yellow background. But what happens when the letterers in charge of this identification are missing the right characters? Here, the letter L was absent from their reserve, but then a 7 turned upside down will do the trick. Is this legal? Probably not, but as long as it remains readible, substitution is preferable to disappearance.