Rewriting history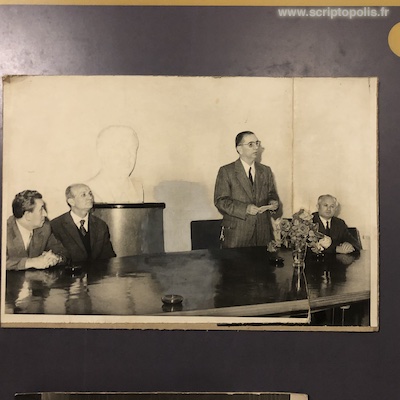 Tirana, September 2022.

In order not to forget the collective experience of the Socialist People's Republic and to transform the paranoia of a 20th century dictator into a national heritage for the future, the new Republic of Albania has converted two of its largest bunkers into a museum. The BunkerArt in the center of Tirana, at the entrance of the Ministry of the Interior, stands as a museum of police history. Tourists wander through the narrow basement passages, reading posters presenting the different professions and their functions, here the border police patrols and their dogs preventing Albanians from leaving the country, there the gendarmerie and its equipment made in China, which for 17 years was an indispensable ally for economic survival. Then, the central galleries of the bunker house what most clearly characterized the Albanian dictatorship for the population: information from the archives of the internal intelligence service, the Sigurimi, displayed through surveillance artifacts and the explanation of techniques for preserving the state ideology.
We understand how history was rewritten through alliances and oppositions of leaders: in the center of this photo, a participant in a judicial hearing, who became, after a schism, an internal enemy, was erased from the archives. A sorting of the archives, a brush in the hands of a specialized agent, four shades of gray and a dozen horizontal and vertical lines before re-archiving the file, this is how the dictatorship cares about history and maintains, for itself, the coherence of the past in the present. We realize then that rewriting is here to erase by painting, and that it supposes state techniques of falsification of which no reader of the archives has probably ever been fooled. This presence of absence allows the visitor to leave this sinister museum with a glimmer of hope as to the capacities of resistance relying on these thin beings of paper!