Sharing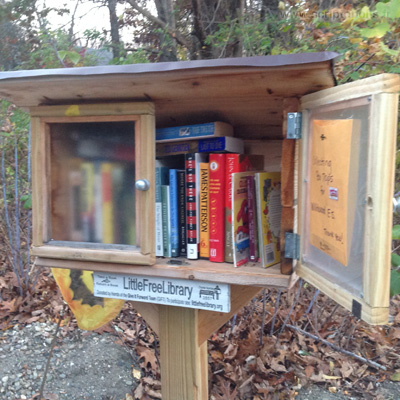 Western Massachussets, octobre 2013.
At the corner of a small wooded street in a sleepy college town is a wooden shelter. It does not welcome birds or beneficial bugs so useful to biodiversity, but only used books. This is a small library, with a simple principle: bring a book and take another one in return. Electronic spaces gave new infrastructure to a sharing economy, but have not eliminated those that colonize our public space.
In fact, they combine: the "Little Free Library" in front of me, seemingly only serving a few houses is part of a decentralized organization with its shelter manufacturers, local stewards and a global map. However, there is no need to design a catalog to record loans, no need to build anonymization systems to protect users of this peer to peer system: only trees have kept the memory of what happened here.