In case of thunderstorm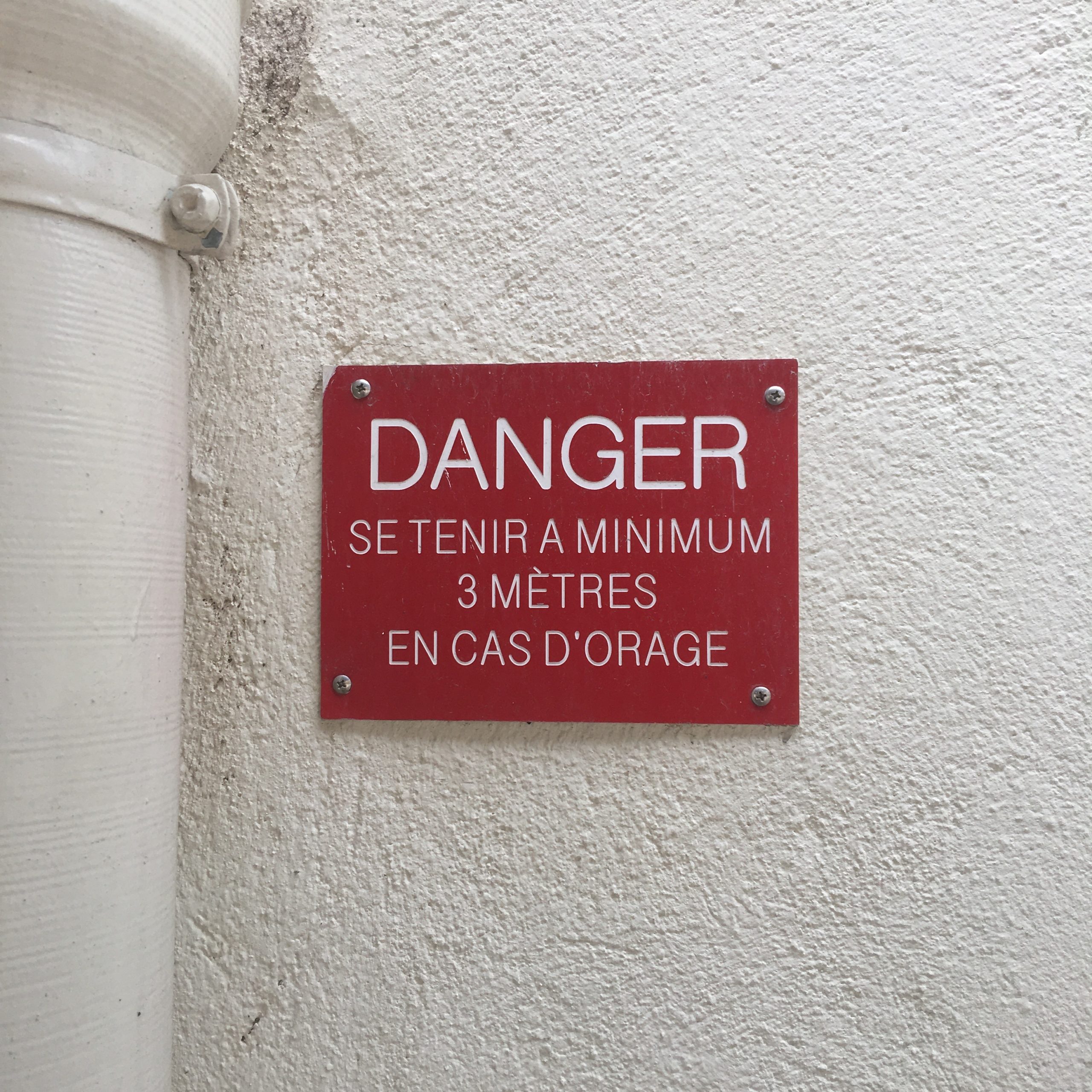 Marseille, June 2023
This semi-pedestrianised street is teeming with restaurants, their terraces on the wide pavements stretching right up to the edge of the taller-than-usual buildings. This is particularly true of this former department stores, which itself has a terrace restaurant on the 6th floor.
The sun is shining and it's hot, but the large awnings are protecting us from its early summer scorch. However, from this evening onwards, the air will become heavier, the clouds will accumulate until the rain falls between two gusts of wind. This post-warming end of June feels like September.
As we get up to leave, the bright red of the small plaque catches our eye. Very close to the last table, this warning like a bolt of lightning in the blue sky: the gutter, so beautifully repainted, is also the thread running through a high point of the terrace. Protective for the surrounding area, it can prove deadly for the carefree passer-by or the quietly seated tourist.
At least in Europe, we thought we had tamed nature, but in fact we've simply let it drift to our advantage, winning here and forgetting that we've lost there. This little sign reminds us of this with its capital DANGER: summer is no longer synonymous with holidays and good fresh fruit, but with giant fires, sudden tornadoes, long-lasting heatwaves followed by deadly storms. But who could have predicted it?