The Crack-Up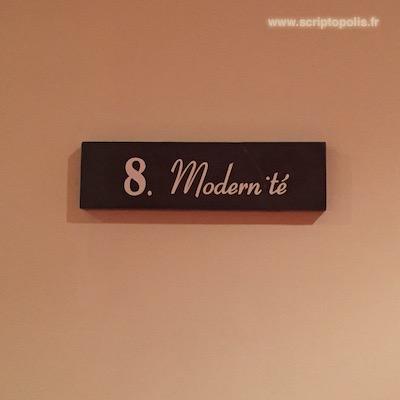 Le Havre, October 2020.
The hotel had been warmly recommended to us. Not for the peace and quiet (earplugs are part of the welcome kit), but for the experience of the city centre rebuilt by Auguste Perret, a UNESCO World Heritage Site, with a view of Le Volcan, a dazzling cultural centre designed by Oscar Niemeyer. To walk through the door of the hotel is to travel into a localized utopia and land in the interstices of a dream of modernization of post-war societies that we have now largely archaized: heavy industries, concrete, growth, maritime trade, household consumption and hopes for a better world.
Bringing this fiction of modernity back to life, more than seventy years later, means leaving nothing to chance. Everything has therefore been carefully hunted down, tinkered with and mended to restore the thickness of the myth, right down to the names of the rooms, including this magnificent "Modernity" containing its own crack-up, a fine demolition of the interior of the surface. "Welcome to the elegant "collection form", the economic enhancement of the past and its effects, the enrichment of things and identities deconstructed by Luc Boltanski and Arnaud Esquerre", our hostess seems to breathe as she hands us the room keys.