Death is not the end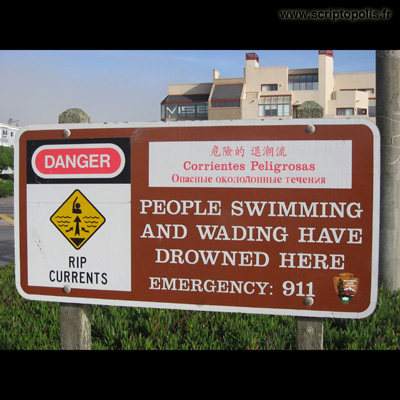 San Francisco, december 2010.
Imagined California is populated by film and television industries with buxom lifeguards and their muscular partners, which will protect you from everything. But this sign is not on the Malibu or Santa Barbara beaches, it is located much further north, in San Francisco, where the cold currents, waves and rocks deter almost all residents and tourists from swimming. However, as it suggests, some might just take a fatal wading.
No great white sharks with an uncontrollable appetite for human flesh to fear, just rip currents that push you away from shore until exhaustion. This is not only a warning sign, it is also the only testimony of the drownings that took place just here.
Their bodies rejected by the waves have long disappeared, their names will forever remain unknown. But these dead people are now used to save lives.