Sorting things out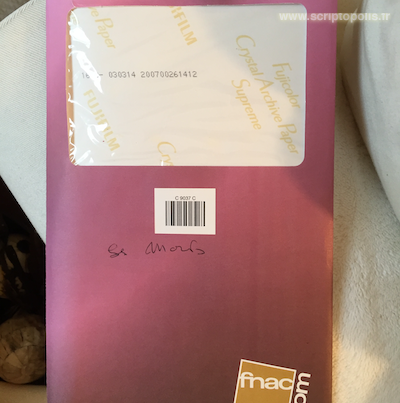 Aigues-Mortes, December 2020.


She has been "sorting thing out", "arrrranging" and "fixing up" her world for several years. The garden shed, the kitchen drawers, the sheets, everything is meticulously reviewed, assembled before being labeled. She says a little embarrassed that if she is doing so it is not for her, but for us: to facilitate the sorting when she disappears, to leave the image of a careful and dignified person despite the weight of years and no doubt, too, to remain present in writing. This is certainly one of his many ways of coping with death.
The box where his photos are gathered was organized according to a surprising protocol. The envelopes are grouped by first name; children, grandchildren, cousins, parents all have their own. She made reproductions of the photos. In a corner of the box, the labels indicate, more commonly, some places (cities or houses) and events (baptisms or weddings). A paper identity, in the middle of which is housed this disturbing envelope, "dead men", grouping together some death announcements and photos of the deceased. So that's the key to ranking! There are the dead, without labels and without first names, and all those with whom she still lives and who are, to see the thickness of the envelopes, very present in her home.