The order of places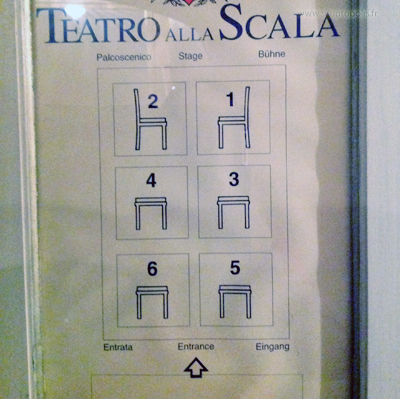 Milan, june 2015.
The room is beautiful, yet empty but already illuminated, all dressed in red, and the stage seems so close. But to look at the balcony of the stall is not given to everyone when the show begins. Indeed, at the door of the stall, this poster reminds the placement rule, based on the tickets purchased.
Despite its high access prices, the stall is not an egalitarian space in which it would simply put the chairs in their right place for future music lovers. On the contrary, while nothing inside does indicate location or seat numbers, the drawing and its legend in three languages assign to each one his/her place in an order of visibility, to enjoy the live entertainment and being noticed by other spectators.
Entering La Scala is one thing, taking its place another one.