Participation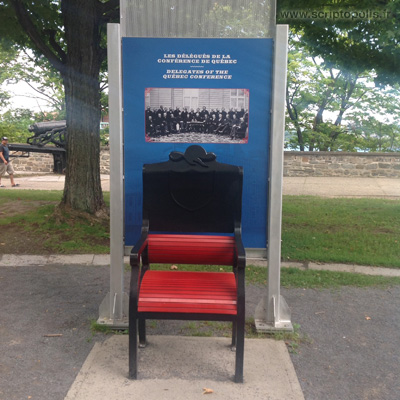 Quebec, August 2015.
An historic site with its splendid terrace, its cannons and its view over the majestic river can only attract hordes of tourists and their associated ecosystem of shops and street vendors. Not far away, a little remote, deserted, there is a circle of seats surrounded by panels. On them, in two languages, an account of a conference that took place 150 years earlier is written down, the one that led to the foundation of Canada as civil war raged in the neighbouring country.
But it's not just about reading, you are even invited to sit in the exact spot delegates from different provinces met. Yet chairs are not the same, and you can be a woman or a young man; However, this facility puts you in the place of those who founded this nation. Though participatory democracy has become a motto, chairs remained empty and the text standed without readers.